ZoneAlarm Find My Laptop
Find My Laptop is a new powerful feature included in ZoneAlarm Extreme Security 2014.

It includes a web portal that you can access from any device at any time. After activation, when your laptop Wi Fi is on, you are able to:
find your lost or stolen laptop
see its location on the map
send a message to finder
snap a webcam picture
grab a screen capture
lock down your laptop
retrieve and backup your files remotely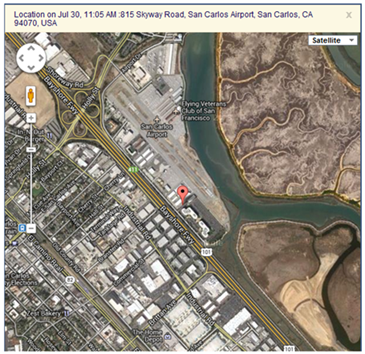 See where your laptop is on the world map. You can zoom in to find its location with about 30 feet accuracy every time your laptop is on and connected to Wi Fi.
The date and address will be listed at the top of the map so you will know exactly where your laptop is and earlier reported locations.
Using the webcam on your laptop you can snap a picture of the person using your missing laptop.
You can also grab a screen shot of your laptop to see current screen activity.
You can remotely lock your missing laptop to prevent intruder from accessing your data, even if you don't use a Windows login password.
You can create a unique passcode that cannot be bypassed by the intruder.
Using the Find My Laptop web portal you can send custom message to the finder. It will periodically appear on the desktop of your missing device.
Communicate with the person who has your laptop and offer information needed for its safe return.
Remotely retrieve and backup important files and photos saved on your missing laptop to the ZoneAlarm Find My Laptop web portal.
Delete files containing personal or sensitive information from your laptop remotely, so they will not get into the wrong hands even if your laptop does.