NEW!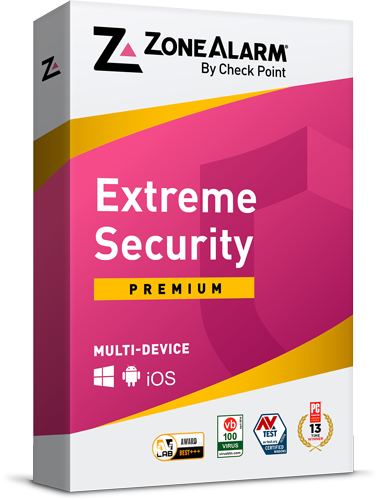 All-inclusive protection for all your devices
Powerful antivirus prevents malicious threats & attacks
Legendary firewall safeguards your identity & online privacy
Award-winning ransomware prevention

new

Real-time phishing protection for online shopping & banking

"An easy winner"
-- PCMag Editor's Choice

"100% protection"
-- AV Test

"Managed to pass all tests"
-- VB Bulletin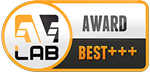 "BEST+++ AVLab Certificate"
-- AVLab
Unknown malware and viruses don't stand a chance
Otherwise known as zero-day attacks, we analyze suspicious files and their behaviors in the cloud before they can access your computer. Even if they've never been seen before, we know how to spot them.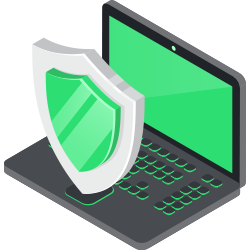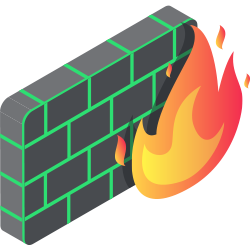 Legendary firewall technology
Check Point's iconic firewall is re-packaged to secure home users like you, providing the most robust foundation of network security technology.
Mobile Security
NEW
iOS & Android
Enjoy your mobile phone without worrying about your photos, credentials, apps and data being stolen or compromised. Connect to public WiFi networks without exposing your browser activity or data. Malware, malicious apps and phishing attempts are detected immediately, alerting you to keep your phone safe. Why risk identity theft when you have the option to secure your entire mobile life?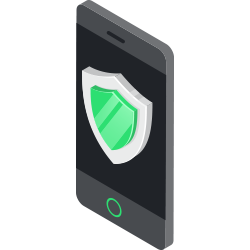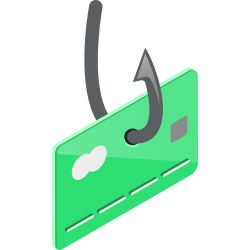 Anti-Phishing
Browse the web without any risk of encountering deceptive phishing sites and content. ZoneAlarm Extreme Security uses premium real-time anti-phishing capabilities – making sure your personal information isn't targeted. Phishing email scams and URLs can't trick you into revealing your data, as every submission form you encounter is scanned for potential threats before you submit your details. Stolen passwords and identity theft? No longer at stake.
Anti-Ransomware
Your files and personal content aren't subject to ransomware attacks that hold your device and files hostage. ZoneAlarm's Enterprise-Grade protection detects and blocks every ransomware attack. Any malicious attempt to lock your device is blocked, whether you're online or offline. Every encrypted file can be restored. The risk of losing file access and paying a ransom fee? Eliminated.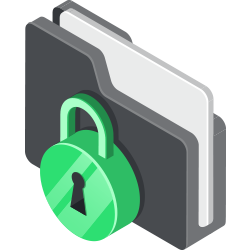 All Product Features
Antivirus & Anti-Spyware Engine
Advanced Real-Time Antivirus
Identity Protection Services
ZoneAlarm Mobile Security
NEW
Real-time Security Updates
Protecting more than 100,000,000 users worldwide
I have been a user for many, many years. Excellent software, and always a great feeling of security to have it operational!
Great product. Hope to review someday on Linkedin.
I have been using the software for several years already. It's reliable, stable and never disappoints me.
It works perfectly. When I had problem, I got a fast reply and remote assistance. I'll renew it again. I recommend it, it really works.
Superb program especially for ethical hackers.
ZoneAlarm Extreme Security
Whatever your device, we've got you covered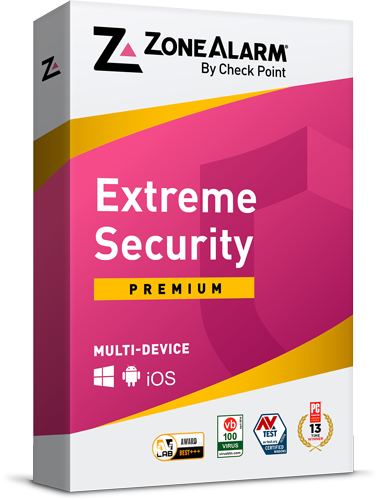 System requirements
Microsoft® Windows® 7, 8, 8.1, 10 All versions
32-bit / 64-bit, 2 GB RAM
2 GHz or faster processor
1.5GB of available hard-disk space
Microsoft .NET framework
Version 3.5 or later
Note: If a supported Microsoft .NET Framework is not installed, it will be installed with ZoneAlarm
Web Secure Chrome Extension
Google Chrome (All versions)
ZoneAlarm Mobile Security App
Android 4.2 or newer
iOS 9.0 or newer.
ZoneAlarm is only compatible with MS Windows Defender, and is not compatible with any other anti-malware software.
To install ZoneAlarm, you must first uninstall other anti-malware software. Otherwise, you may experience OS stability and computer performance issues.
Pioneering the network security industry
ZoneAlarm is the consumer brand of Check Point Software Technologies Inc. (NASDAQ: CHKP). Our award-winning enterprise-grade product line protects consumer and small business PCs and mobile from all types of cyber threats. Keeping you safe is what we do best.